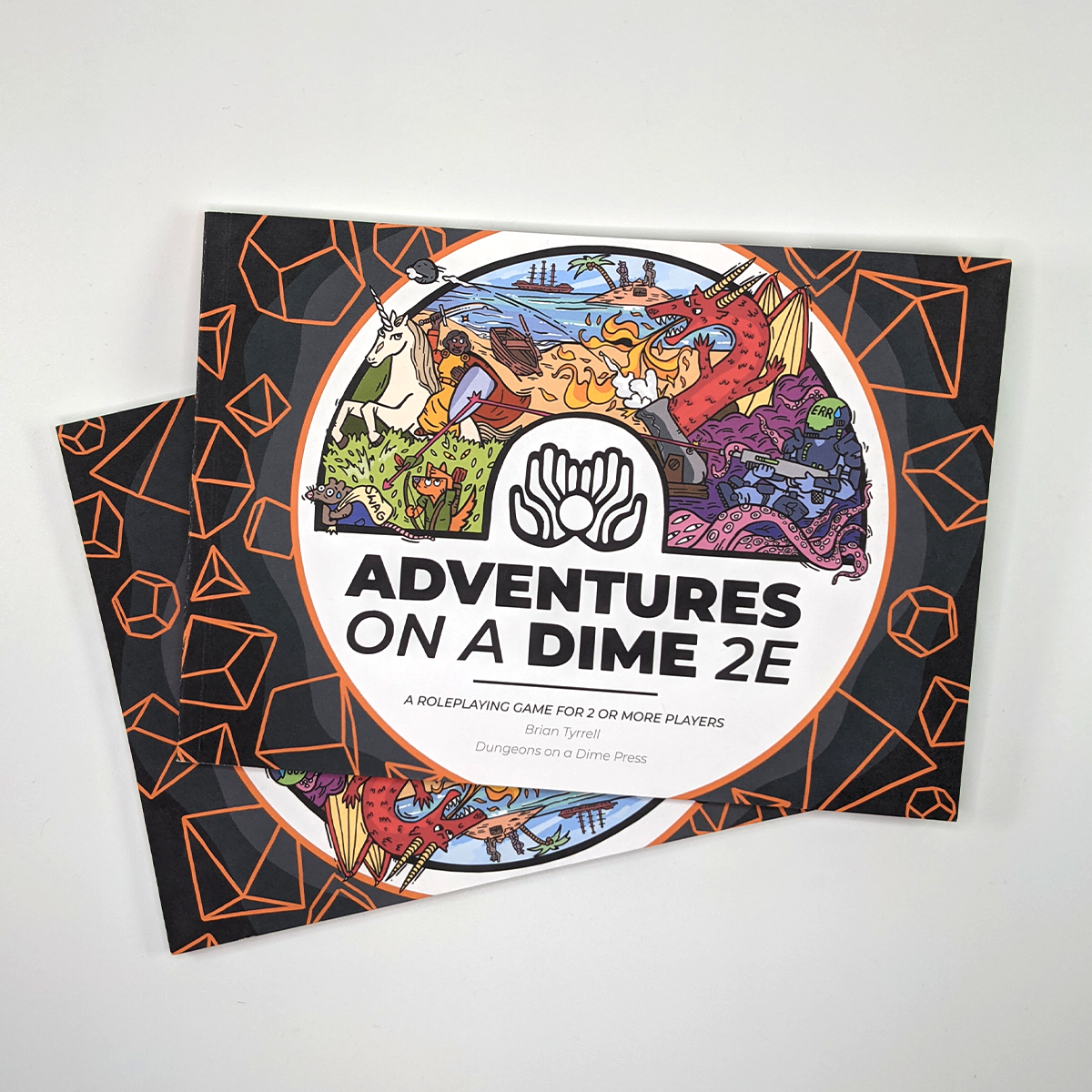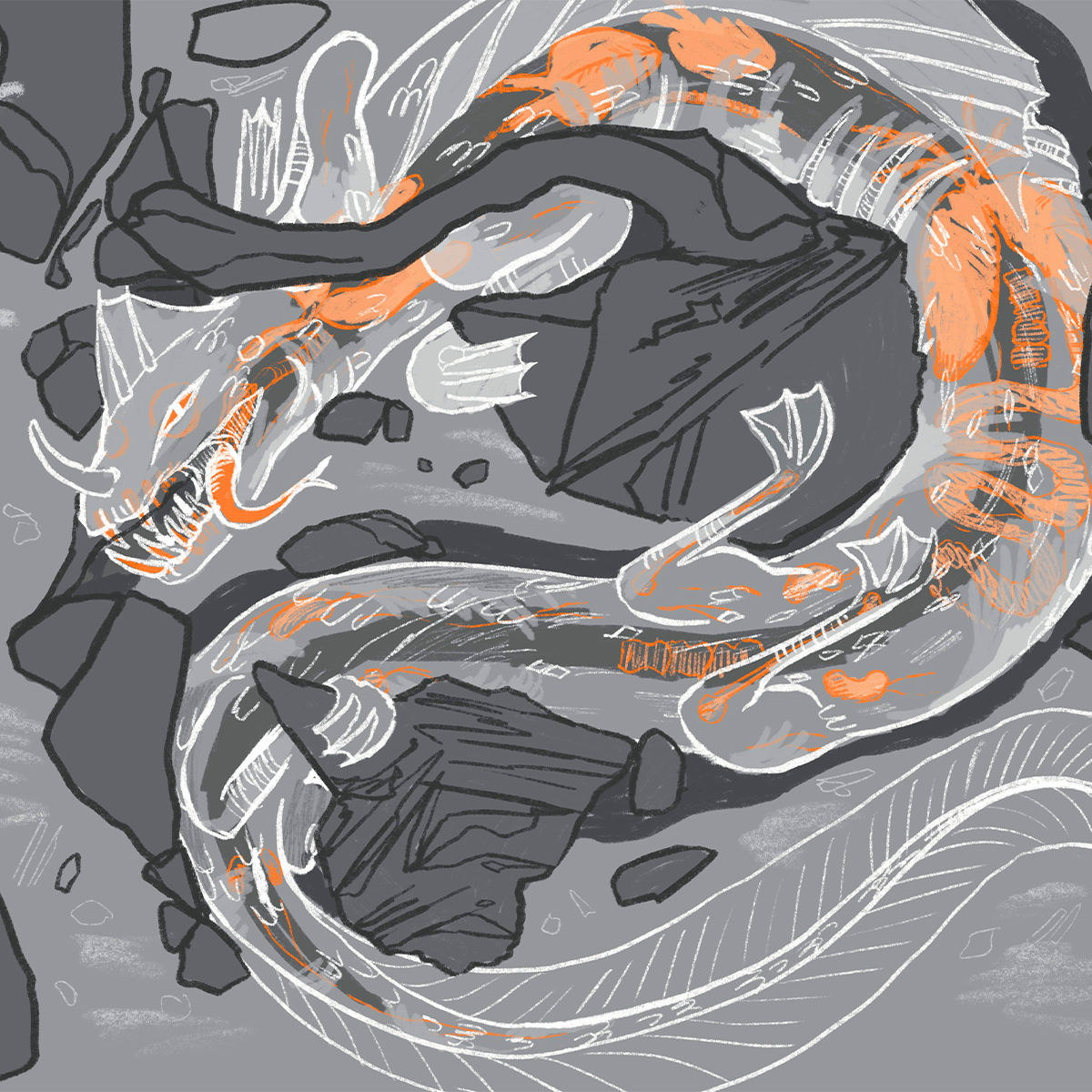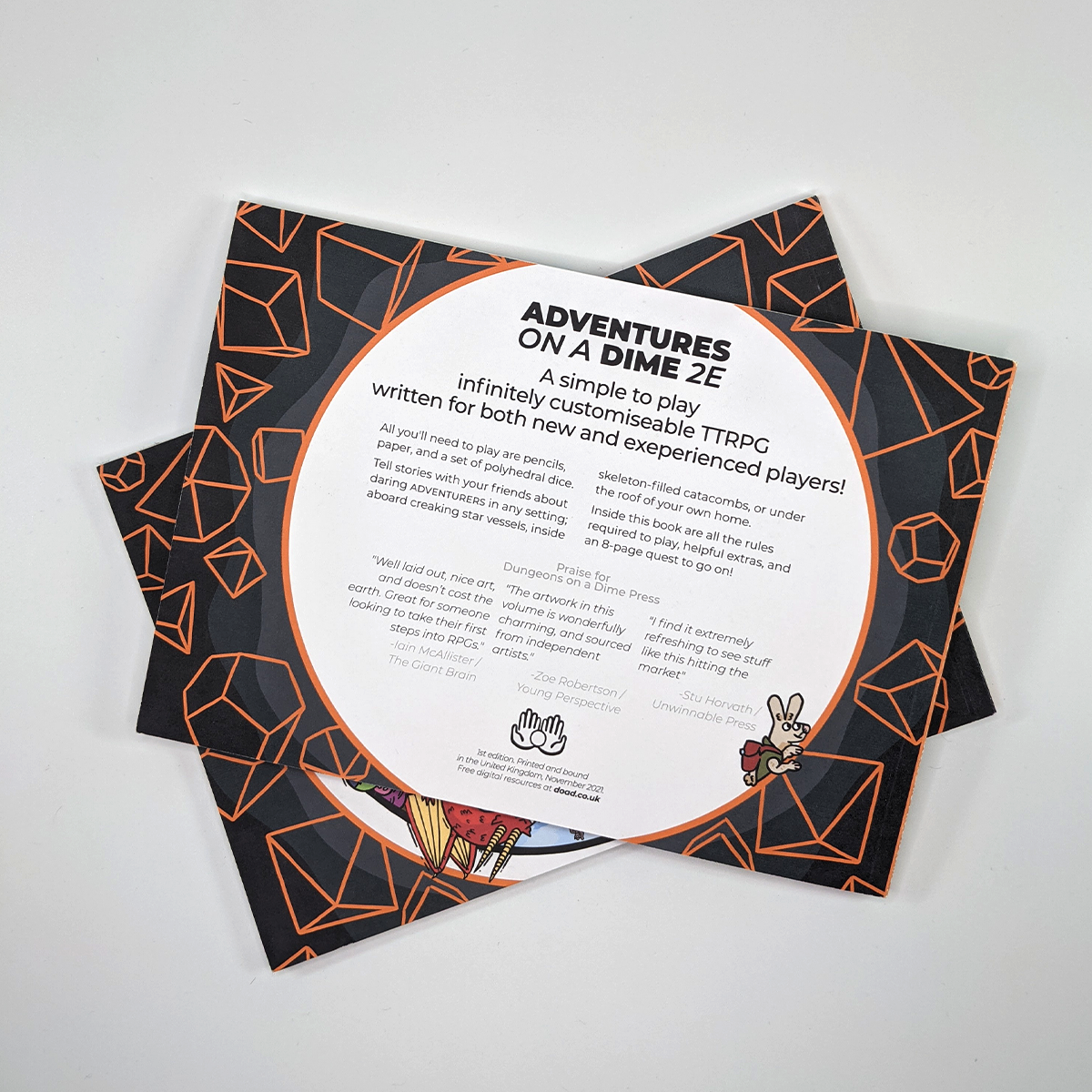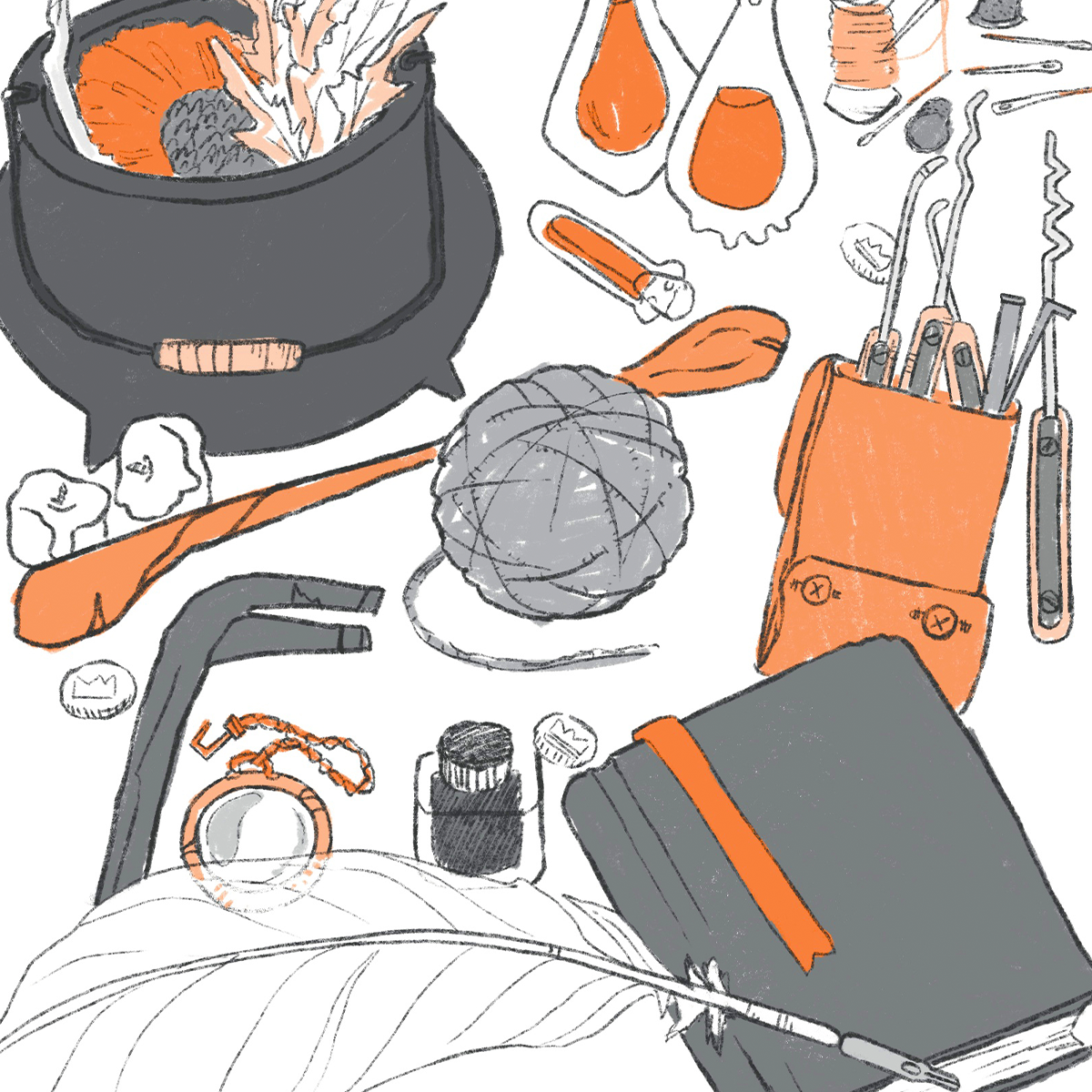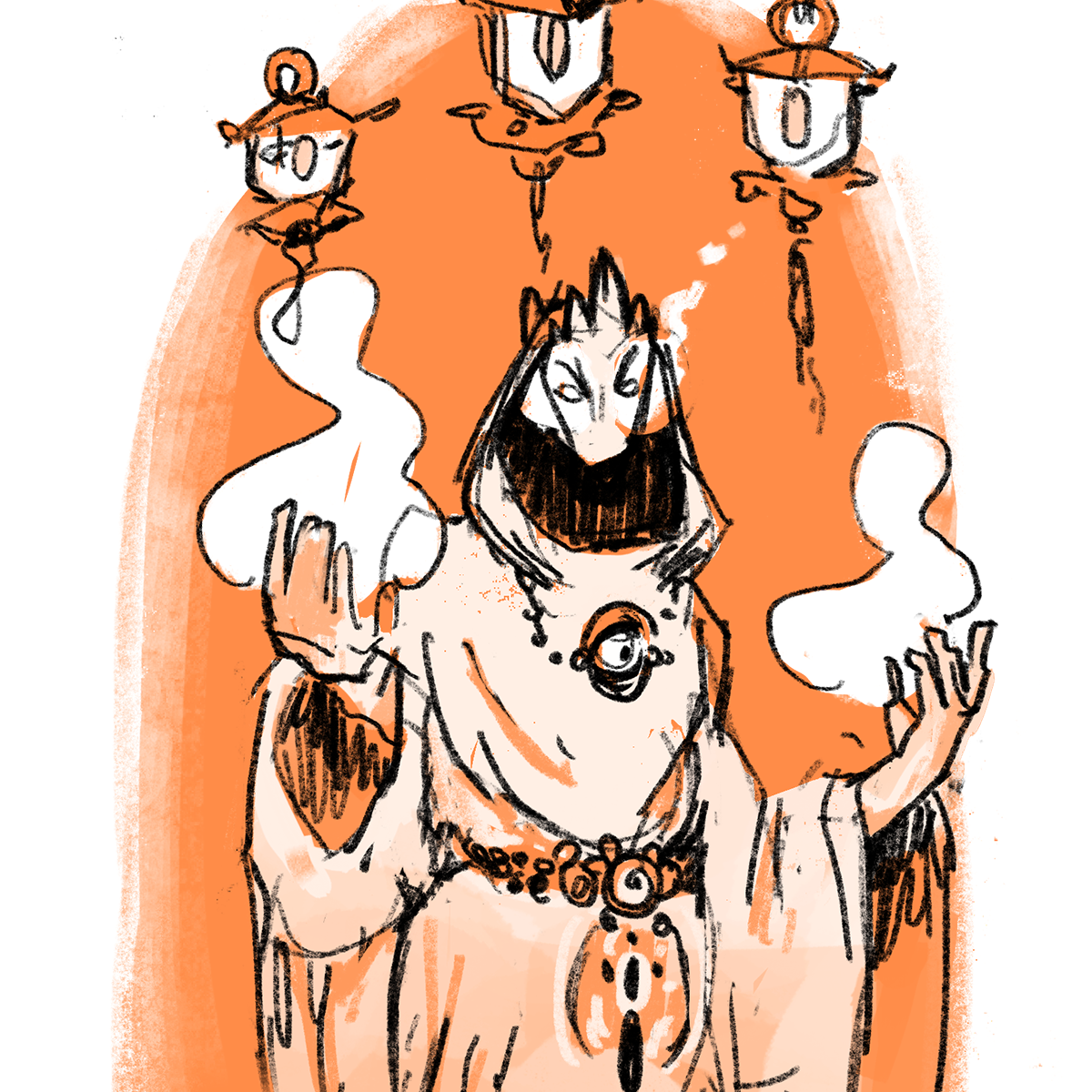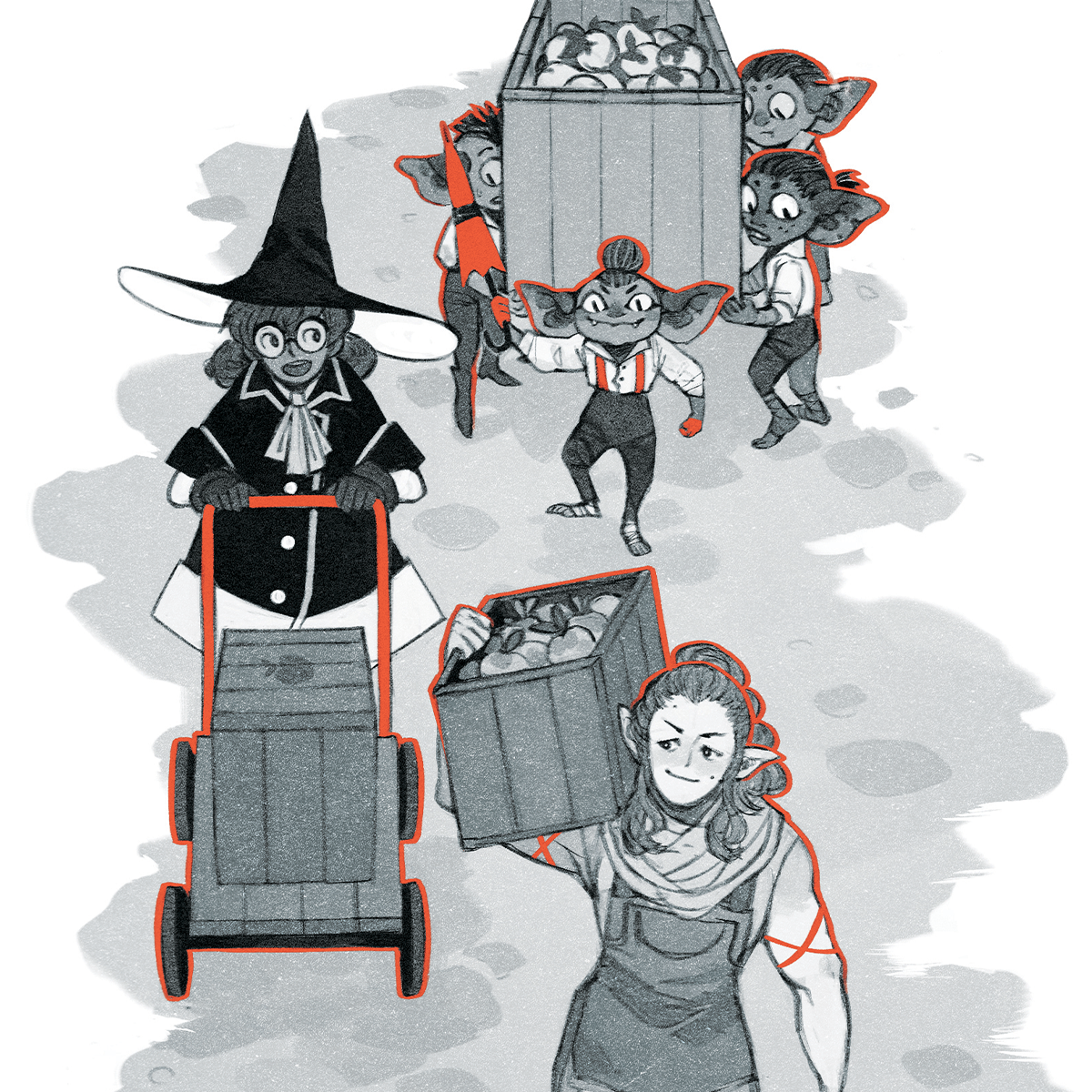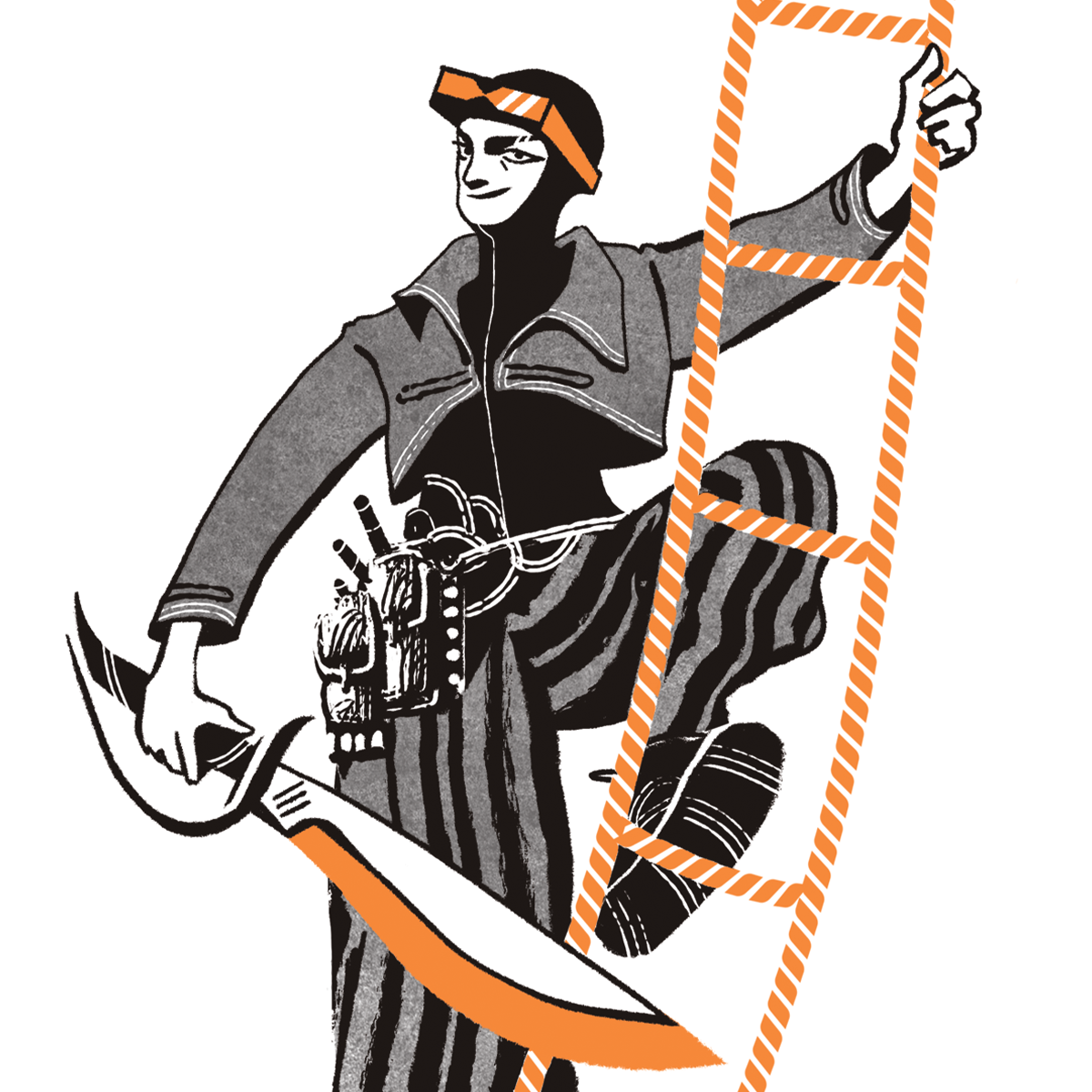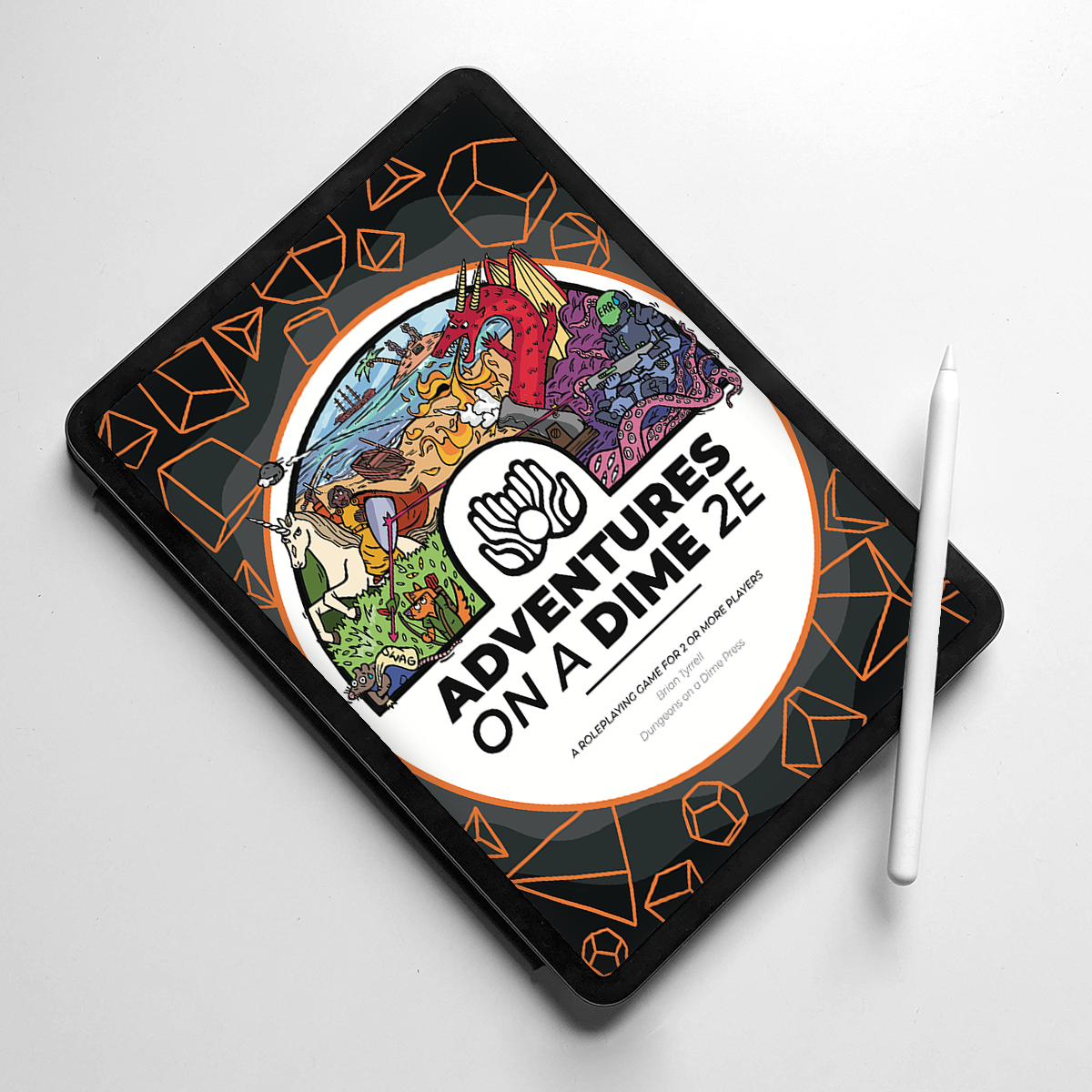 A simple to play, infinitely customisable TTRPG written for both new and experienced players!

All you'll need to play with are pencils, paper, and a set of polyhedral dice. 
Tell stories with your friends about daring adventurers in any setting: aboard creaking star vessels, inside skeleton-filled catacombs, or under the roof of your own home. 
Inside this revised edition are all the rules required to play, helpful extras, and an 8-Page quest to go on!
This purchase includes digital and physical versions of the book.