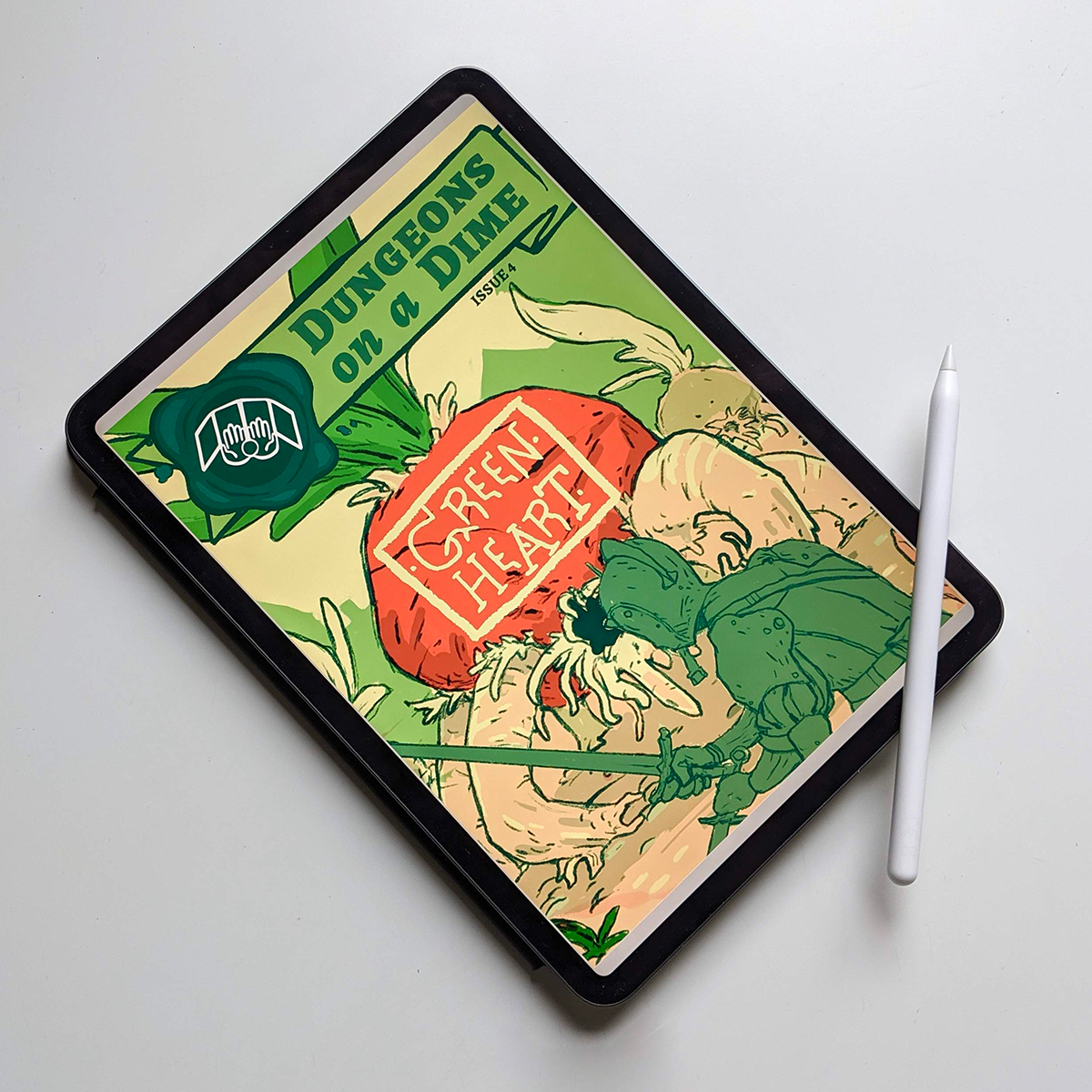 Greenheart is a legacy zine, originally available in a single risograph print run
When a sleepy town strikes silver, the whole region piles in for the profits. Hungry miners need food, but with a wizard on hand, everyone is happy.
However, when buildings start to collapse, streets start to flood and even the rats have vanished, the local citizens start to point fingers.
In Greenheart, your adventurers will delve into the mysterious appearance of strange plants, negotiate with new life forms, and fight for their survival!
Featuring never before seen Plant monsters inspired by real-life nature and a new Druid class archetype, you and your party will love carving into the fourth issue of Dungeons on a Dime.

48 page PDF of Greenheart with over 20,000 words of original content and 60 unique illustrations.

+ Five printable maps for four encounters, including a bustling city market, a worker's shanty town, a dilapidated manor and more.
+ A host of new printable miniatures for this adventure, including never-before-seen plant creatures, city dwellers and guards.
+ Tips and tricks useful for new and experienced game masters alike.