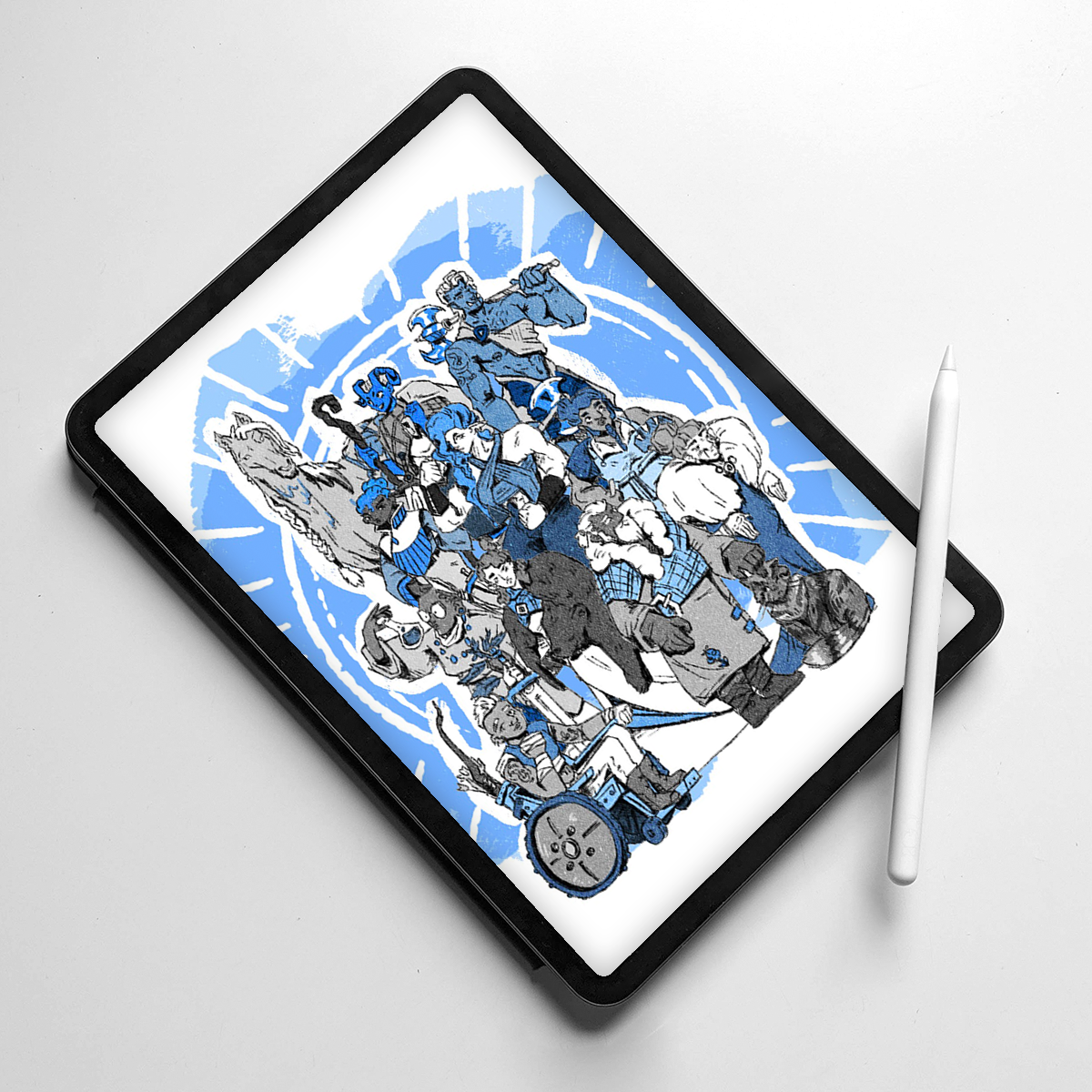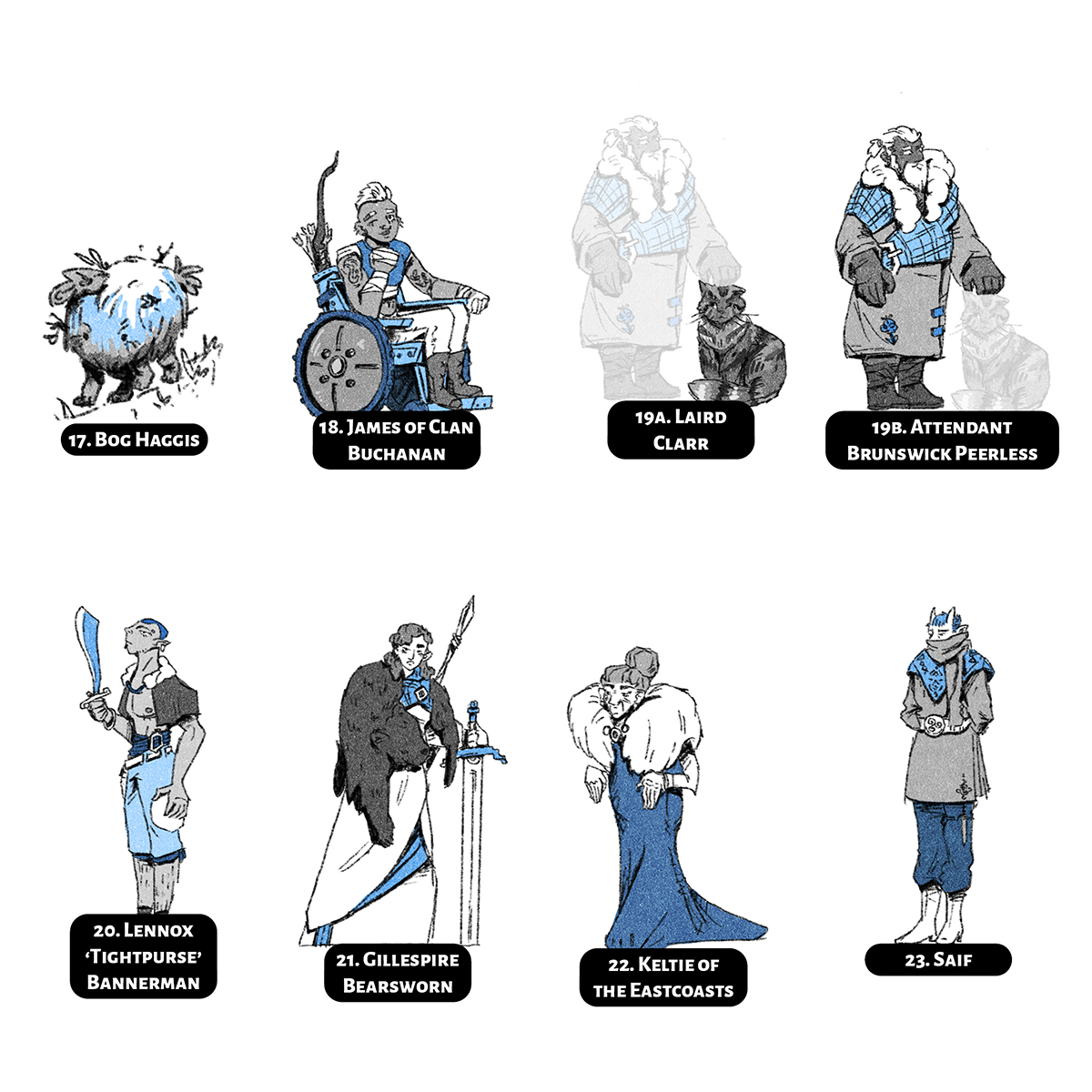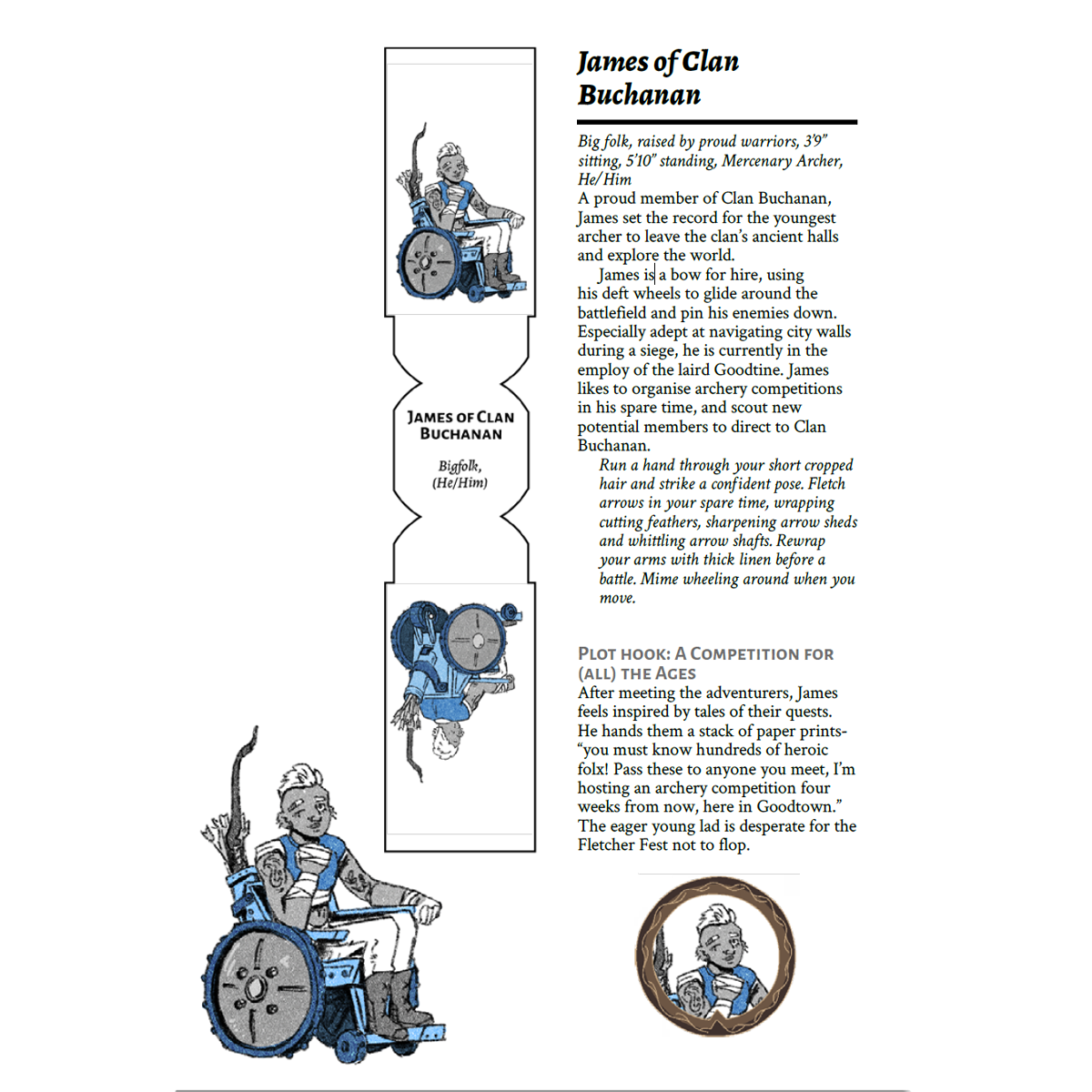 Dungeons on a Dime Presents: Highland Adventurers! 25 unique and diverse characters, inspired by the rugged highlands. Including shepherds, tenacious halflings, selkies, archers, barbarians and the elusive Bog Haggis, you'll be spoiled for choice in your next adventure.
Each character is system neutral and ready for any game! Each one is accompanied with:
a fully developed personality
roleplaying cues
plot hooks for your party
a full printable paper miniature (A4 formatted)
Each adventurer is formatted as a unique Character, with their information logged in the GM section. Full Portraits are already loaded on the Character sheet, and linked to their relevant Bordered Token. These gorgeous works of art make for fantastic NPCs, or quick One-Shot characters in a Scots mythology inspired campaign.
Created in partnership with talented writer Brian Tyrrell, and local Scottish illustrator Fraser Robertson.