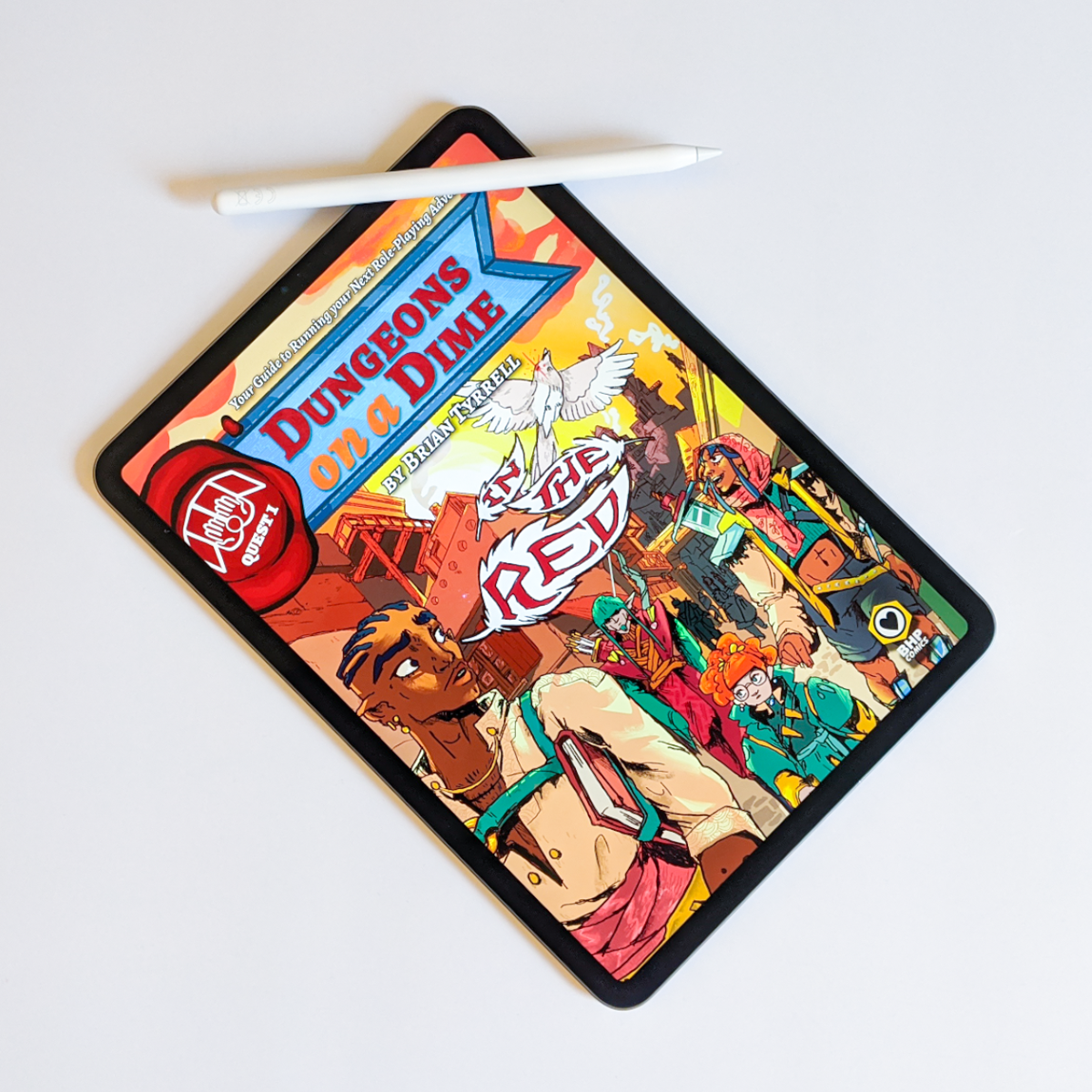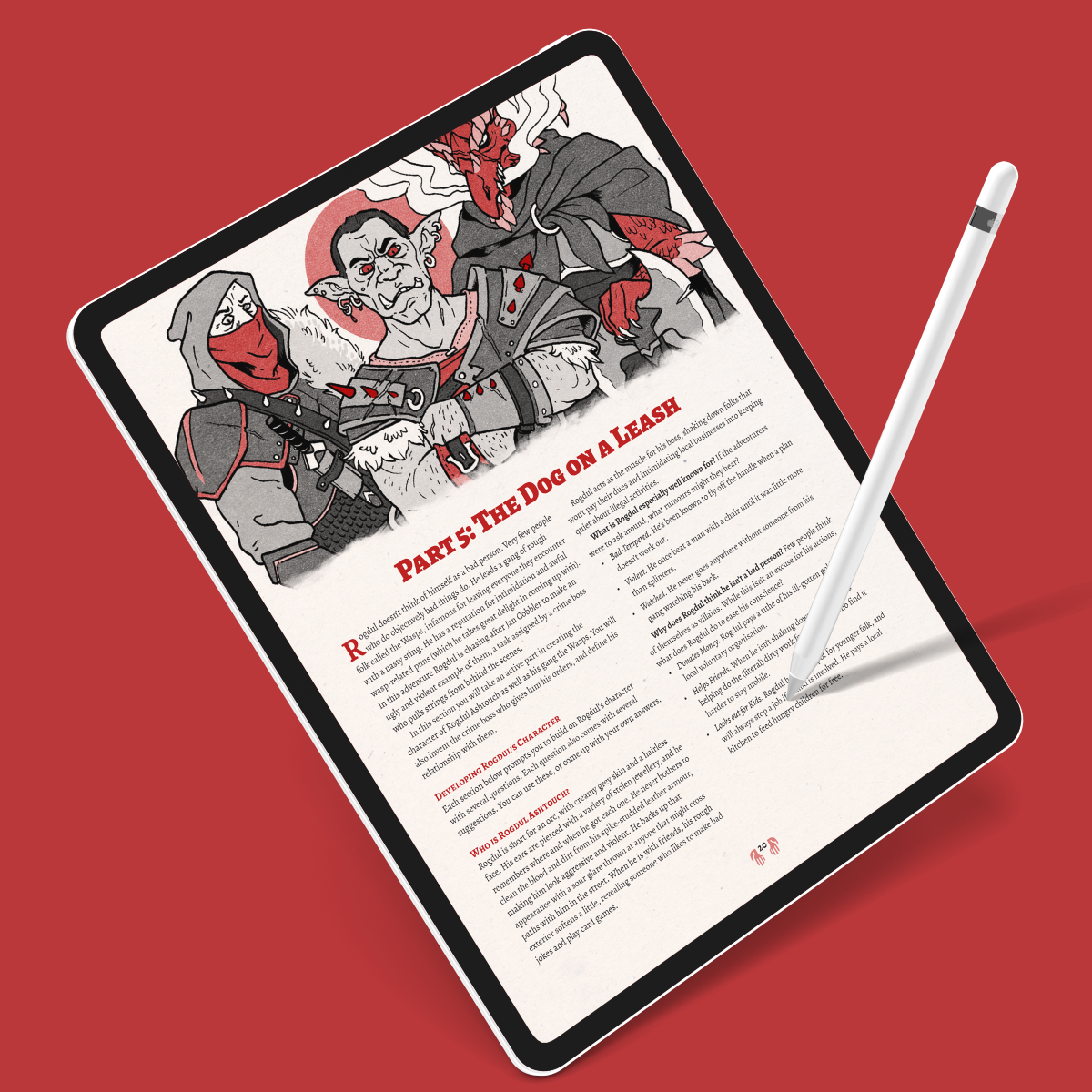 A wizard craving recognition.
A thief in hot water.
A crew with everything to prove.
An adventure where nothing is as it first seems.

Explore the theft of a ruby, and the tangled mess this single gem can cause across a whole city with your players in this comprehensive Quest. Whether it's your first adventure or your hundredth, you and your party will love what's inside this book.
The focus of every quest is to support the game master in every way. Helpful tips and tricks litter every page to advise new game masters in starting their first adventure, and every scenario is written to be easy to build on.
Experienced game masters will love the diverse and well-rounded resources at their fingertips. Focusing on role-playing over rules, each adventure is written system-neutral, meaning it can slot into popular systems like Dungeons and Dragons.
48 pages of entry-level adventure, equivalent to 4 sessions of play or 16 hours of content.

+ Tips and tricks to guide you in running your own roleplaying adventures.
+ Creative exercises to improve your world-building skills.
+ Printable maps, miniatures and bookmarks, custom made for this Quest.
+ A quick and easy primer to roleplaying games.
+ Features delightful artwork from UK and EU graduates and entry-level illustrators.