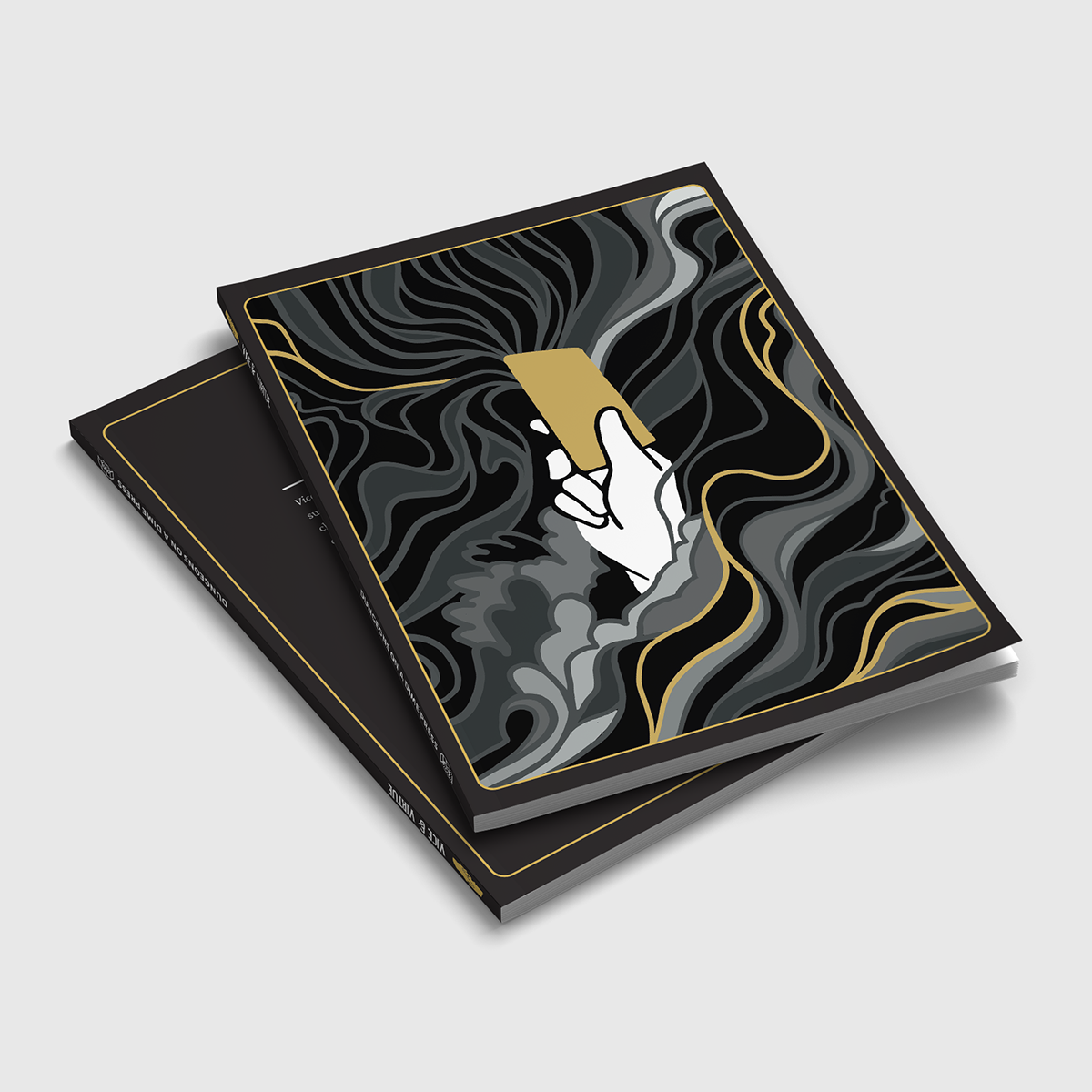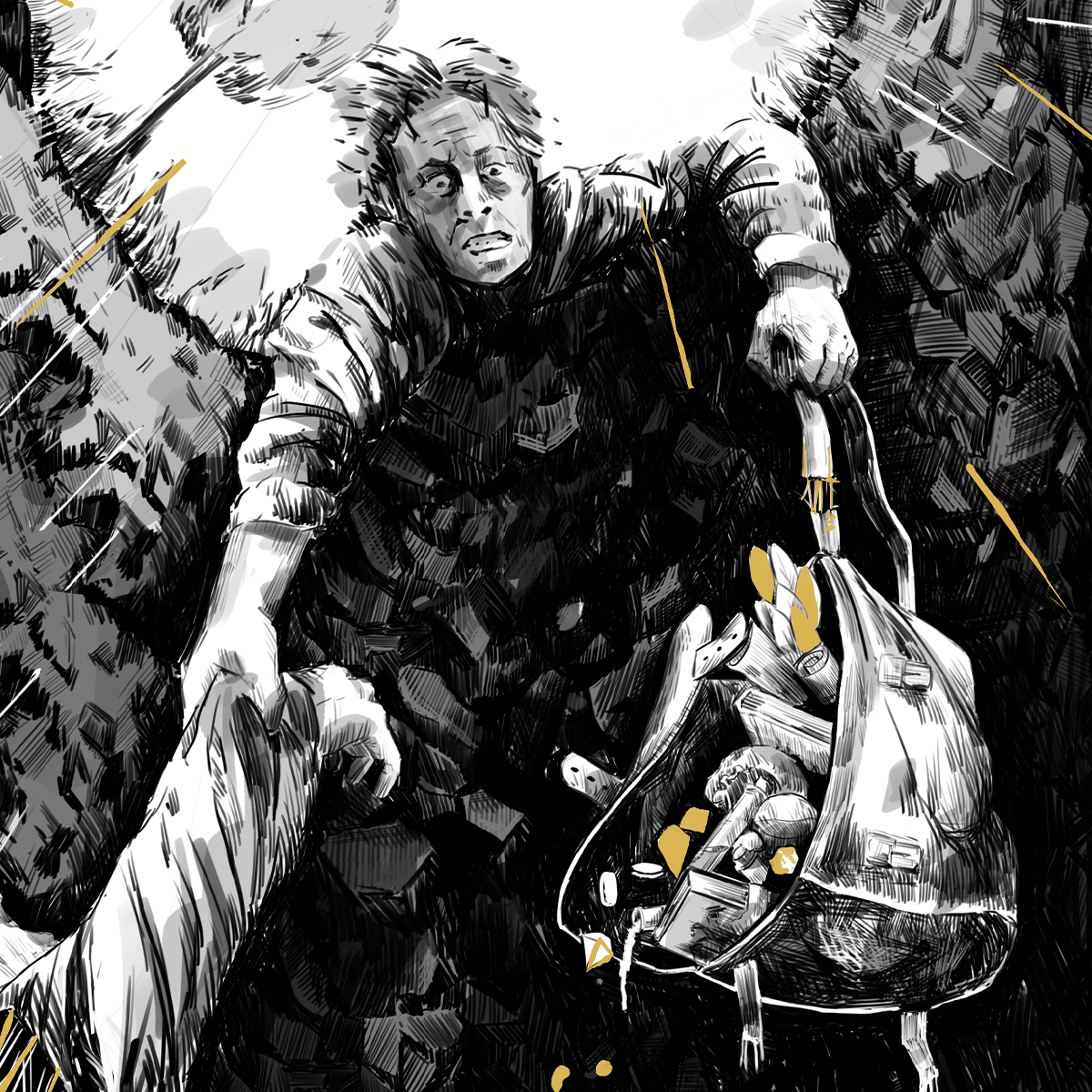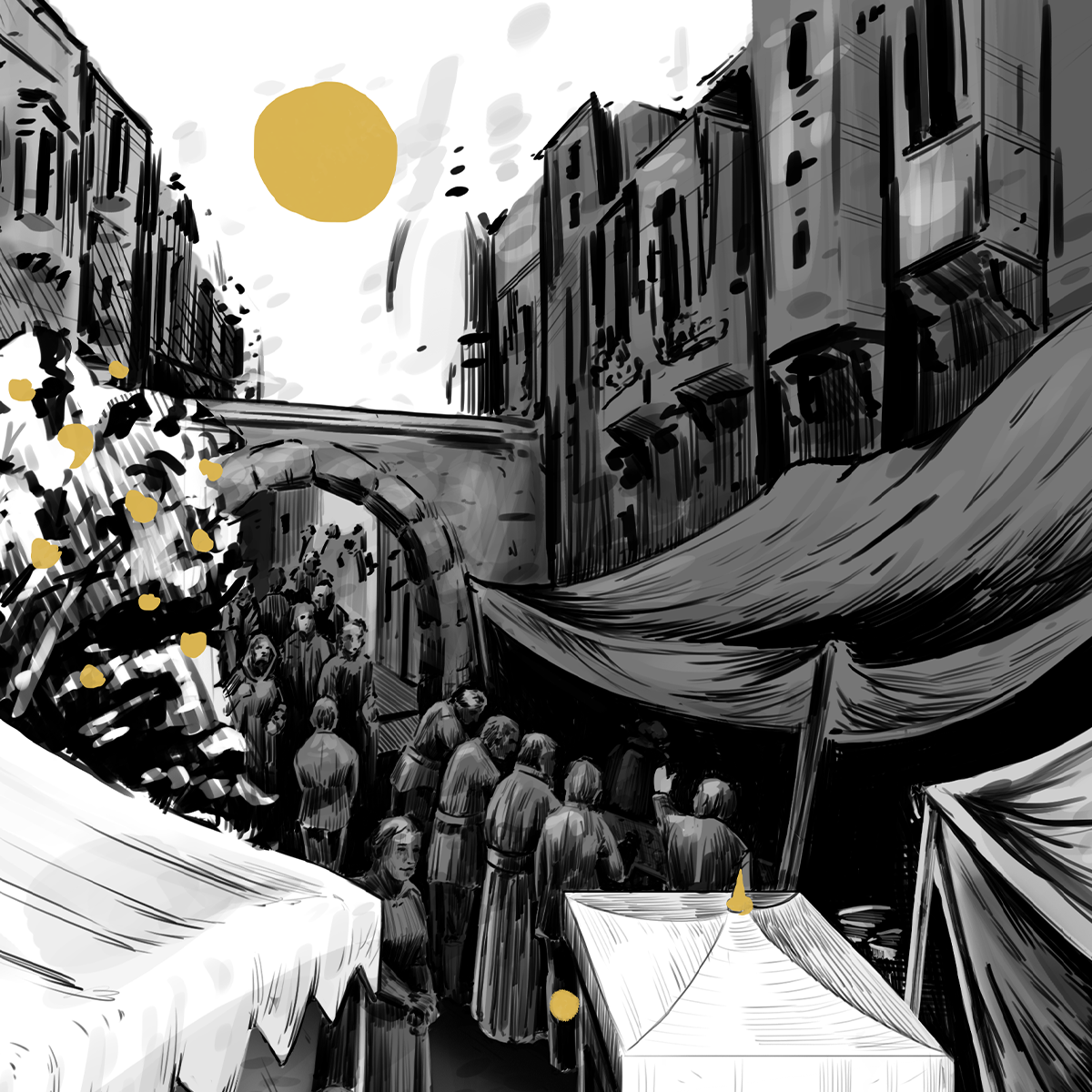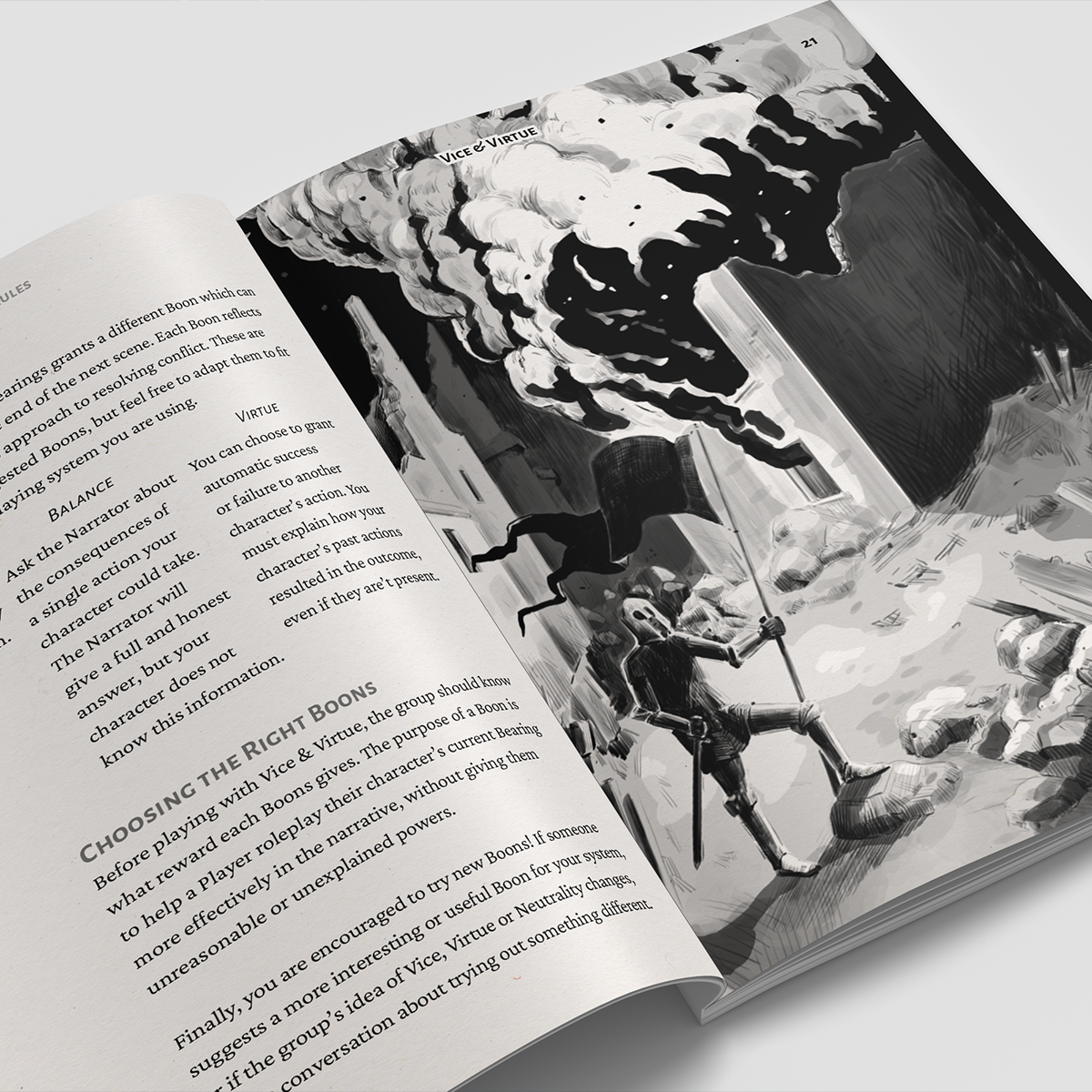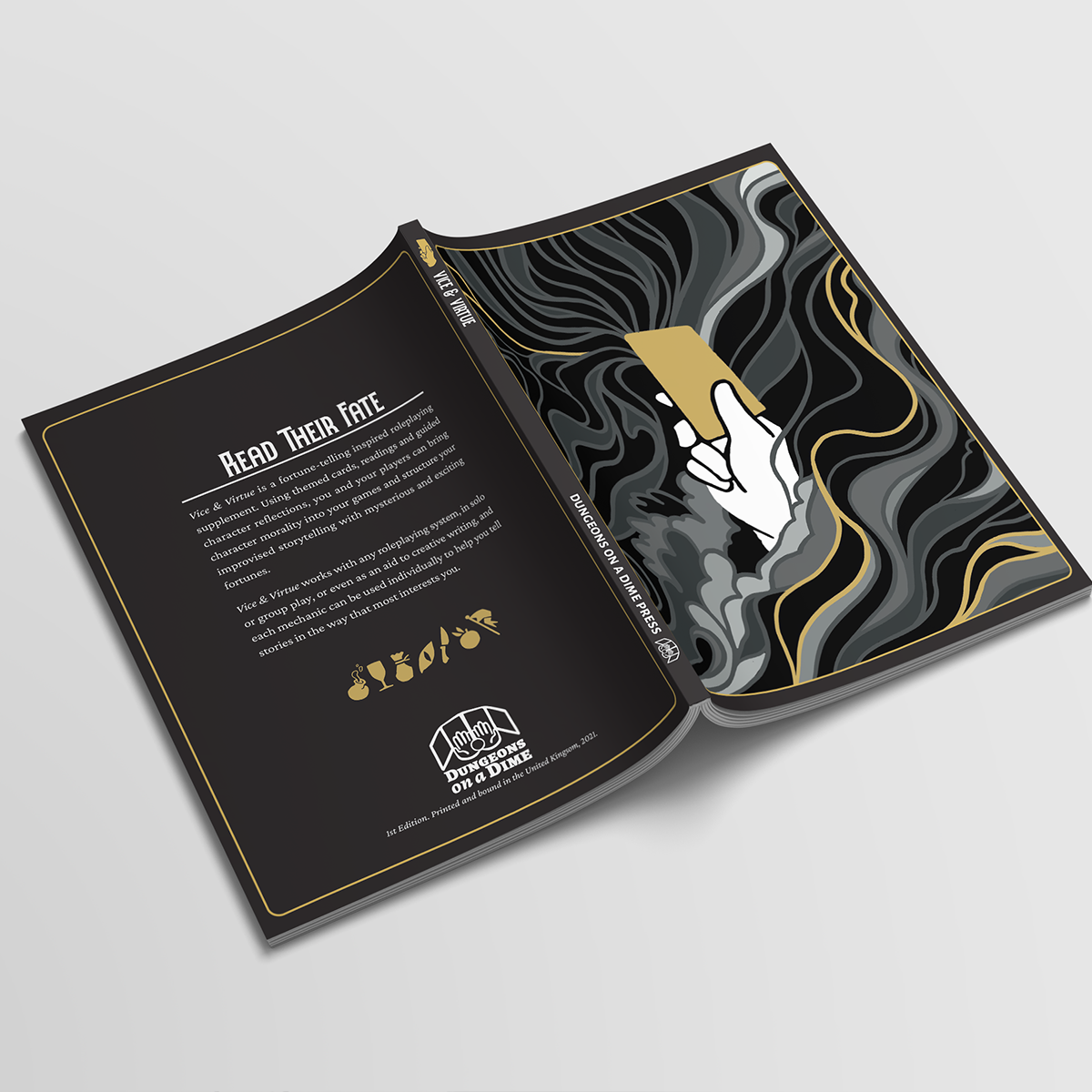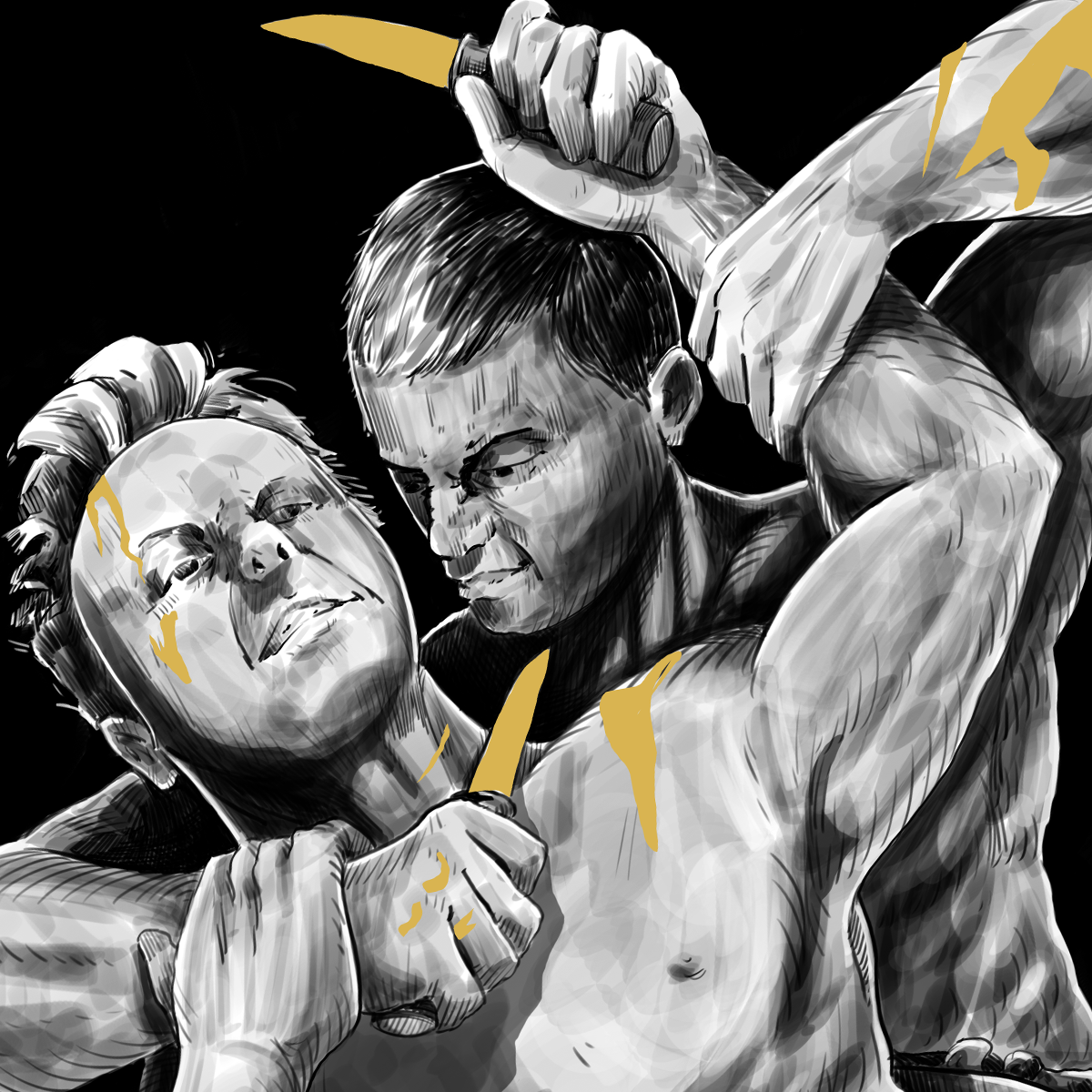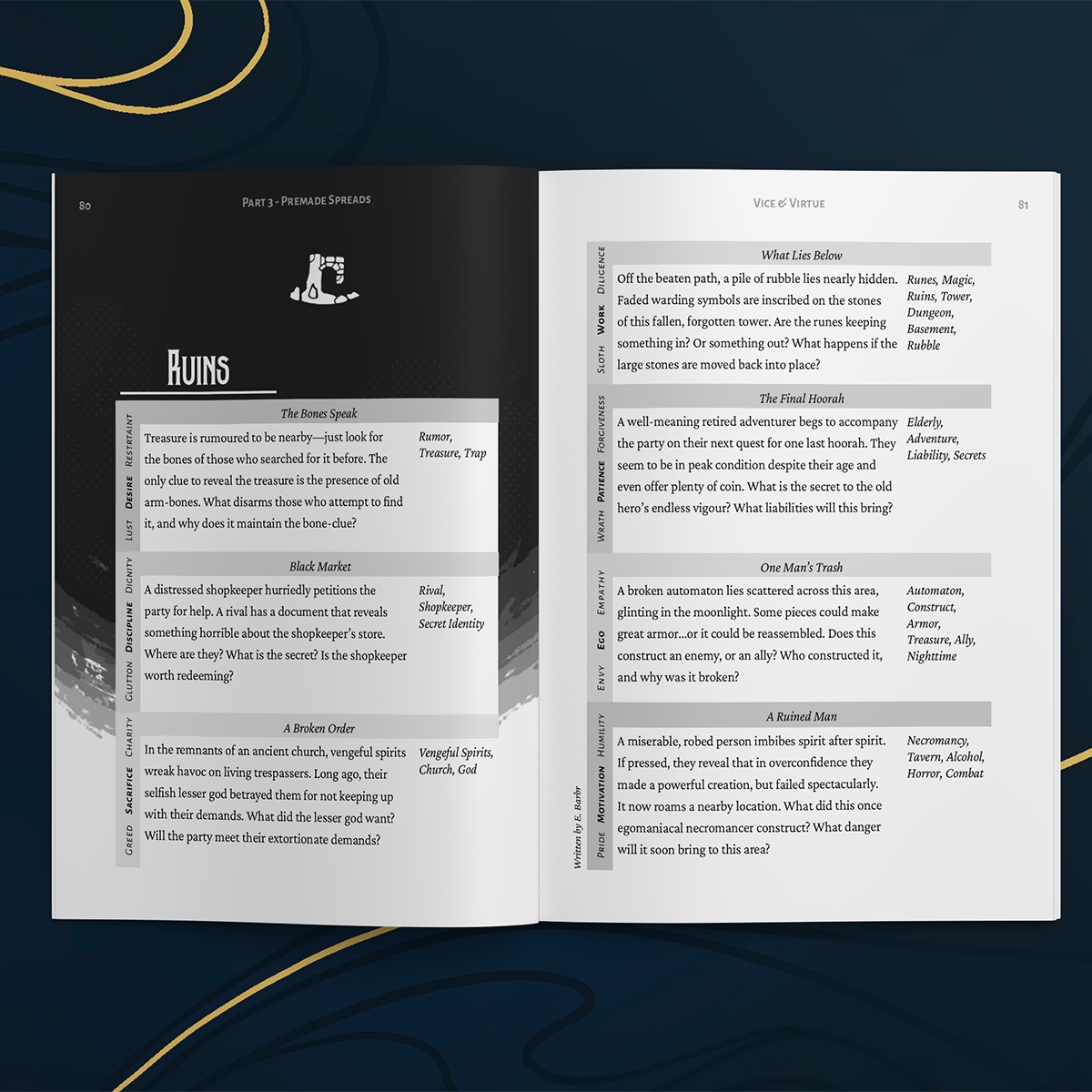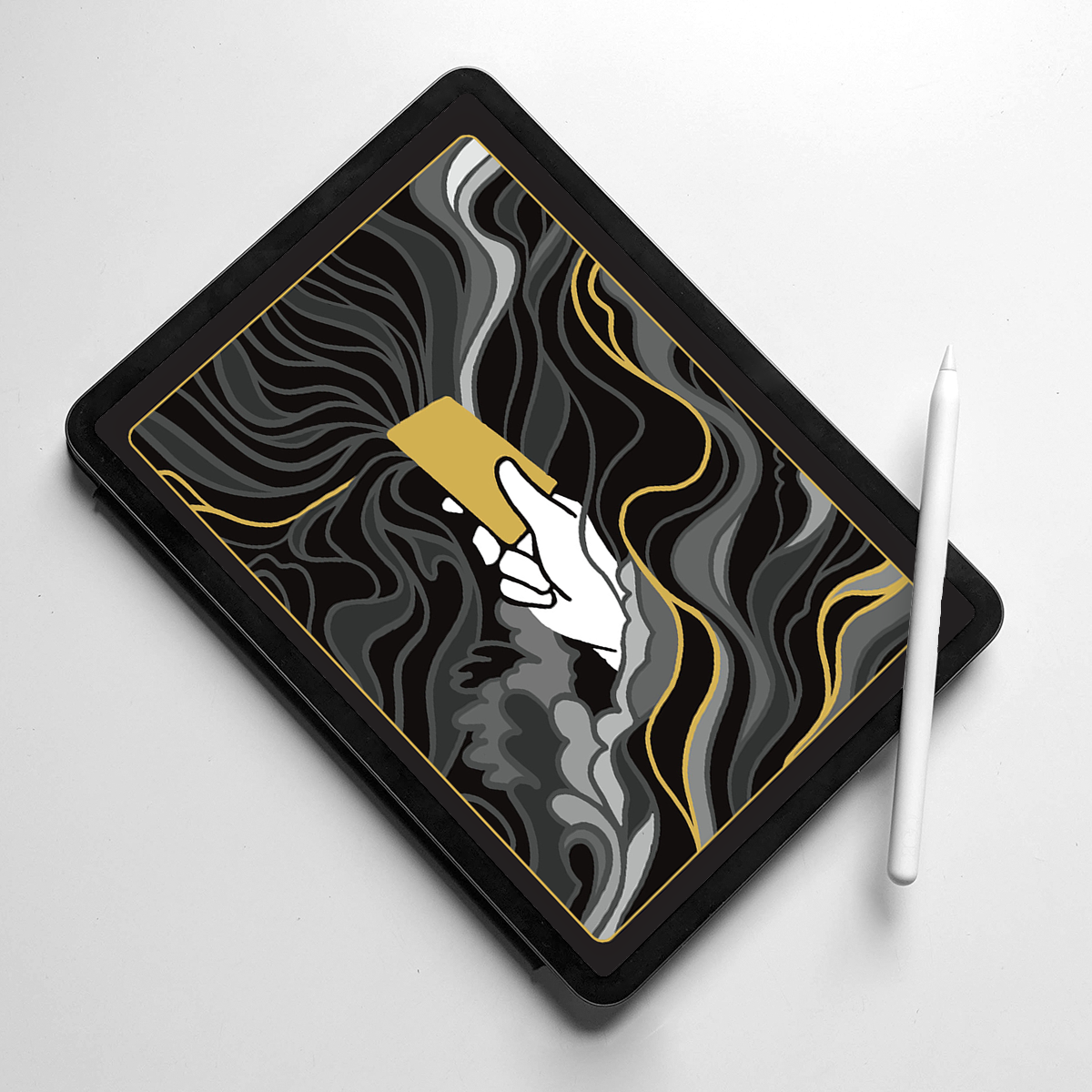 Vice and Virtue is a fortune-telling inspired roleplaying supplement. Using themed cards, readings and guided character reflections, you and your players can bring character morality into your games and structure your improvised storytelling with mysterious and exciting fortunes. 
By adding this simple sub-system to your regular gaming sessions, you can:
Help players become active participants in the story's direction
Easily prepare engaging and thematic scenes
Naturally introduce safety tool check-ins and post-session debriefing at your table
All and more, in less than 15 minutes of extra play time
A5 book, 200gsm soft-touch laminate cover with 100gsm recycled paper interior.

+ 140 nuanced and inspiring session-long encounters,
+ Work from four talented guest writers; Lee Lehrer, Sen. H.H.S, E. Barber and Kirsty Kidd.
+ Deck of 7 tarot-sized cards for use with the game, printed with gold ink, contained in cord tie envelope attached inside the book.